Read and speak
How can we help you?
A complex form of epilepsy requires the know-how of multiple experts to determine the precise problem, cause and treatment. The Academic Center for Epileptology has all the required specialists in-house. You can come to us with a referral from a medical specialist. Sometimes your general practitioner can also refer you.
You will get a referral when uncertainty remains concerning the cause of your seizures, when attempts to control seizures fail or when further examination of the chances of specialized treatment methods is required. Another reason for referral is the combination of epilepsy with other problems, such as a developmental retardation, mental disability, learning, behavioral or work problem. Or when a second opinion is required.
You or your doctor must send the letter of referral to Kempenhaeghe. After receipt, we will decide which one of our doctors best fits your specific situation. Next, you will receive an invitation – sometimes in combination with a questionnaire – to visit one of our outpatient clinics. If possible, this will be the clinic closest to your home.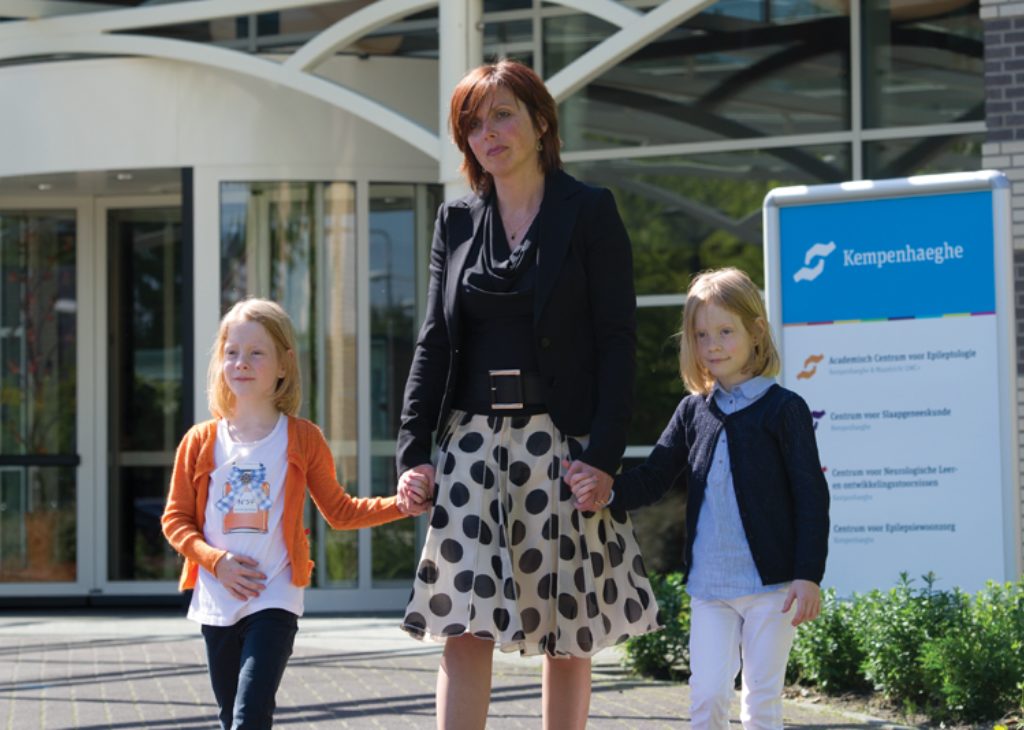 Read and speak
When can we help you?
Of course, you want to have an appointment as soon as possible. We will do our utmost to realize this. In general, we will notify you a few days after receipt of your referral letter. We usually telephone to plan an appointment.
Even though we try to prevent it, it is possible that we cannot make an appointment right away because of the influx of patients. Each month, Kempenhaeghe publishes an overview of the actual waiting times.
Do you feel you have to wait too long for the care you need? Maybe your health insurer can help
Read and speak
Will care at Kempenhaeghe be reimbursed?
In principle, all care offered by Kempenhaeghe is included in the basic health insurance of the health insurer companies we have agreements with. However, we advise that you, prior to the start of your treatment, check with your health insurer if the treatment is reimbursed.
Depending on the insurance conditions you may have to pay (part of) the treatment yourself. When you obtain this information by phone, always ask for a written confirmation. Don't forget to take into account your deductible. You may also have to advance part of the costs, after which your insurer will reimburse you at a later time.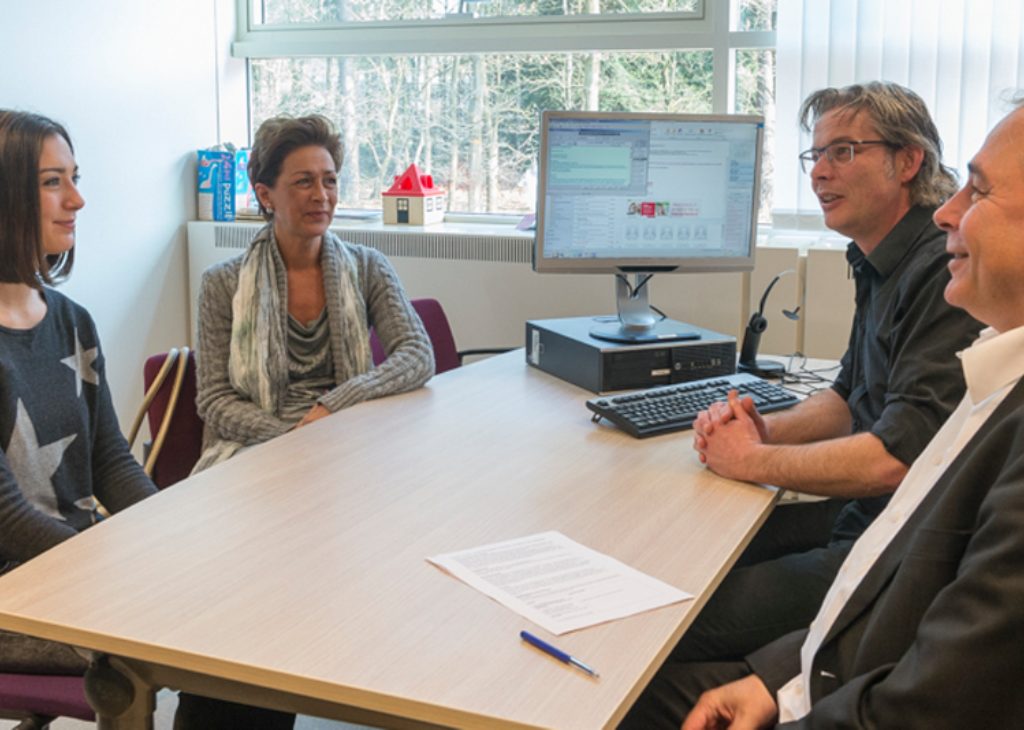 Read and speak
What happens during a visit to the outpatient clinic?
In the Academic Center for Epileptology the best specialists of various disciplines join forces to - as a team - clarify your condition or the condition of your child.
When you come to Kempenhaeghe for your first appointment, it most likely will concern a visit to the outpatient clinic.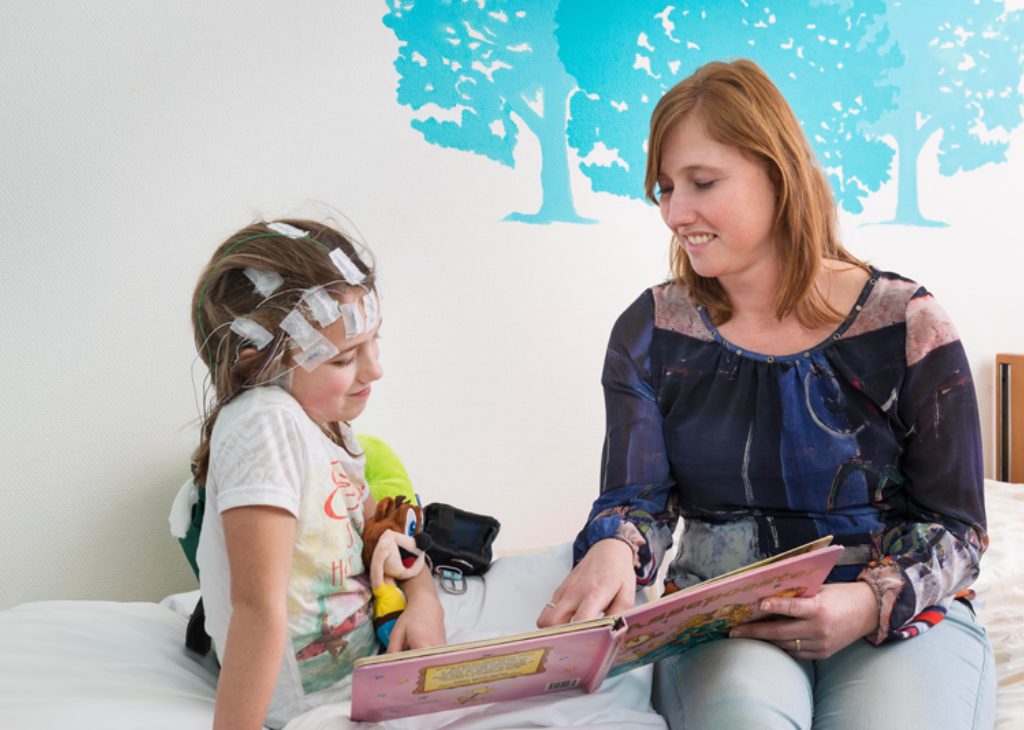 Read and speak
What happens during hospitalization?
For various reasons it may be necessary to hospitalize you. Sometimes and examination cannot be done in the outpatient clinic because it takes longer than a day. Or observation is required, or it takes time to start a certain treatment.
In Heeze and Oosterhout we have hospitalization wards for children and adults. There is also capacity for people with an intellectual disability. Hospitalization time depends on what needs to be examined and the type of treatment. It may vary from several days to multiple weeks. Prior to hospitalization we will inform you of where you are expected and at what time what examinations are scheduled.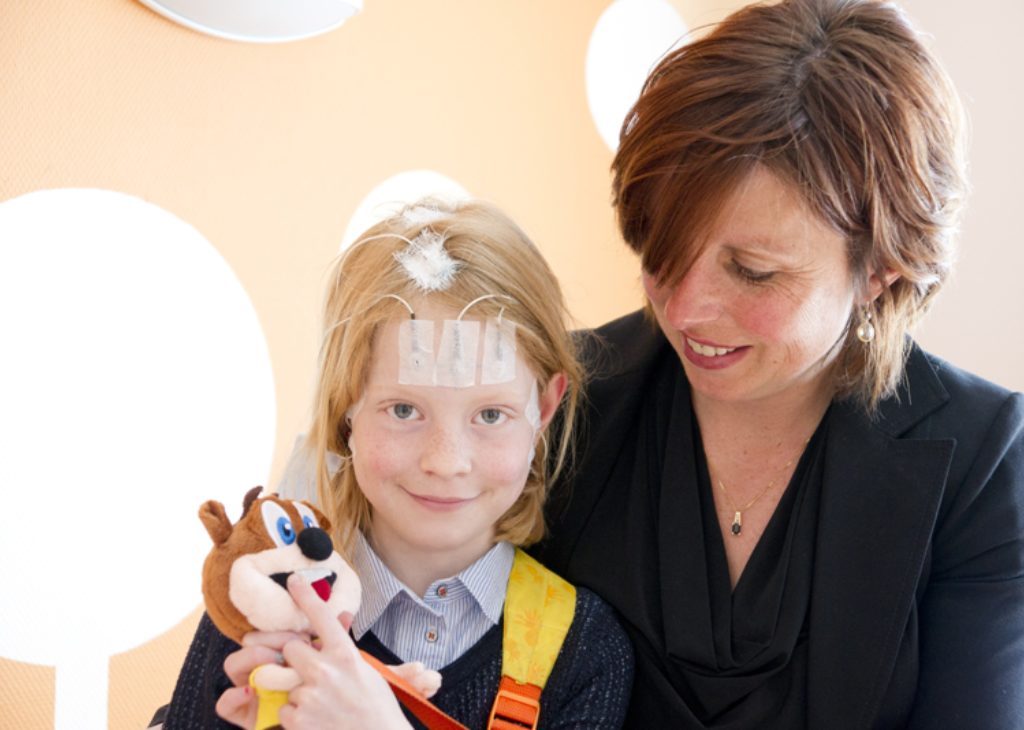 Read and speak
How can you prepare your child?
Regularly discussing your visit to Kempenhaeghe with your child helps prepare him of her. Keep your explanations as simple as possible. Pack all the things required for hospitalization together. One parent or guardian can be present during a short stay and during most examinations. You may stay in the child's room, allowing you to take on (part) of the child's daily care. After all, you know your child best and you are familiar with his or her reactions and behavior. This allows us to tune our care as best as possible.
Read and speak
How does Kempenhaeghe warrant your privacy?
If you are a patient in Kempenhaeghe, we register your personal information (for instance name and address) and medical information (concerning your condition) in your personal electronic patient file. With this information we can help you.
It goes without saying that this information is secured according to Dutch legislation.